A Family YouTube
Converting videotapes to digital files for viewing, archiving, and sharing.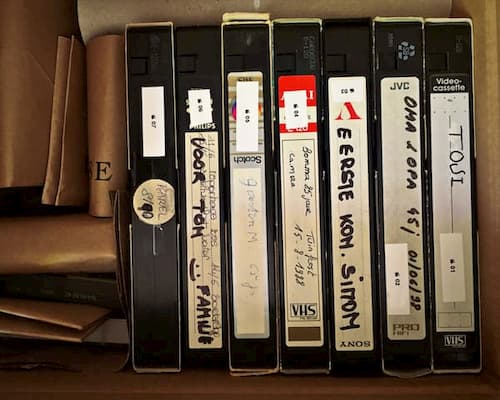 When I was 10 we finally, after a lot of nagging, got an 8 mm camcorder. My brother and I played for movie directors with our family blockbuster "Alone in this Home". I am sure you can guess the plot of that one. Time flew by, our trusty Sony camcorder long lost, the Hi8 tapes collecting dust. Since "Two is One, One is None" I always knew I should take copies of the tapes, but without a camcorder, video recorder, or SCART cable things were put on the back burner. I don't need yet another copy in a format I can't watch. I need a digital version to watch on our iPad 'television' to bore my kids for hours and to share with the family.
Belgian Digitalization Services
A few months ago Michael Lynch's extensive "My Eight-Year Quest to Digitize 45 Videotapes" posts gave me the mental excuse to not even try to digitalize the videos myself as I was thinking to… but never did. My search changed from finding the perfect 8 mm capture hardware to knowing who to trust with the single copy of my masterpieces. Luckily, meemoo, the Flemish Institute for Archives, has a great guide on finding the right digitalization service in Belgium. Memorepair is one of them, a video and photo digitalization service by the Belgian National Alzheimer Ligue. Their profit, 30% of the price to digitalize my videos, is used to combat Alzheimer's. This makes the hefty € 19.80 per tape + storage and postage a little more bearable. All in all, I paid € 245.30 for 10 videotapes (VHS and 8 mm). It took them 37 days to send me a link to the digitalized version with a 90 days download lease. I then used FFmpeg to cut the tapes, remove duplicates or television recordings, and added the necessary metadata.
A Family YouTube
Like Michael, I needed a YouTube without using the actual YouTube to share the videos. A family-friendly, privacy-respecting, non-tracking YouTube.
"If I were starting over, I would have used a static site generator like Hugo, Jekyll, or Gridsome." – Michael Lynch
Not a bad idea indeed. The next part took me longer than I would like to admit but, fast forward a few days, and… project VHS was born, a simple static website to host (family) videos! I stored all the videos and cover images in a Backblaze B2 bucket. A JSON config file contains the title, tags, and description metadata. A little weekly Python script adds a signed Backblaze URL per video and cover. The static HTML page loads the config and wraps this all in a video album webpage.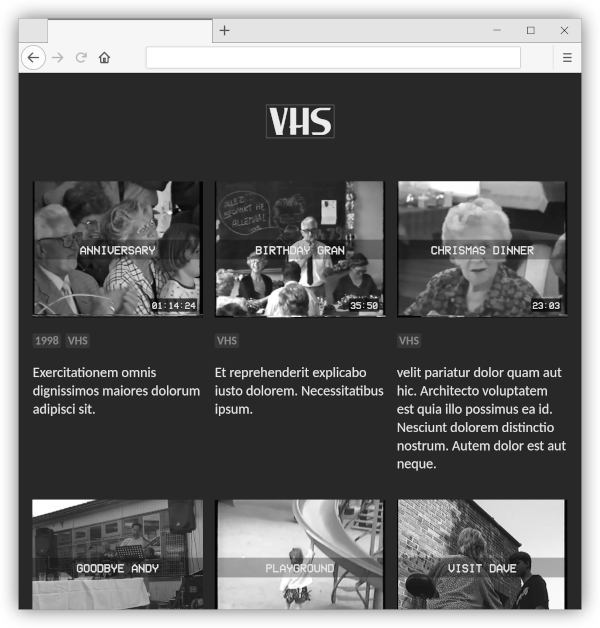 My mini-YouTube has been running for 4 months now at an average monthly Backblaze fee of $0.04, or less than a cup of coffee as they say.
Later, while working on another project, I noticed the whole VHS website could probably be loaded from Backblaze, without the need for an extra server. The weekly URLs could be generated from a cronjob on my computer. Room for improvement.